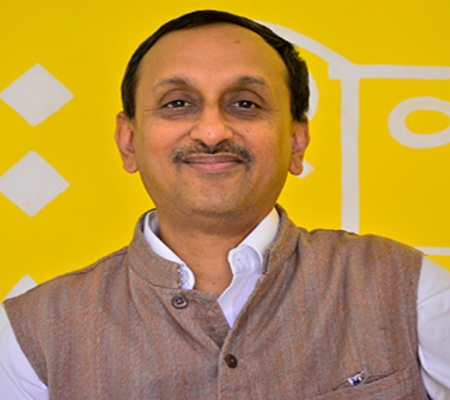 Contact Info
Email:
Phone:
Shri. Ashok Kamath
Chairman of Akshara Foundation
Ashok Kamath is currently the Chairman of Akshara Foundation, a public-private partnership that aims to have 'Every Child in School and Learning Well'.
In the past five years alone, Akshara's work has impacted over 4,500,000 children at both the pre-school and primary school levels in Karnataka, Odisha and Andhra Pradesh. Ashok has been conferred with the prestigious 'Namma Bengalurean' award for exemplary work in education. His alma mater, IIT-Bombay, presented him with its Distinguished Alumnus Award in 2013 for his various initiatives and contributions to the field of child education. Ashok is also a Co-Founder and Trustee of Pratham Books and Trustee of Shreyas Foundation, Ahmedabad.