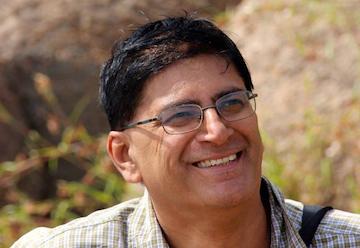 Udaya Kumar PL
Details
Award Category : Udaya Kumar PL – Citizen Individual of the Year
Year : 2019
Working in a technological Services firm, Udaya Kumar is an accidental historian and our hero working with his team to ensure that Bengaluru's history hidden in inscriptions on stones and carvings is preserved and catalogued for posterity. Through his work, Udaya Kumar has helped unearthed inscriptions as far a 900 AD and give us a glimpse of the political, social and economic history of Namma Bengaluru far richer than we know today.
So far of the 160 odd inscriptions documented in the city, only some 50 are intact today, the rest destroyed due to ignorance and apathy. With rampant urbanisation destroying our heritage structures, Udaya and team continue to work tirelessly to rescue them before it is too late.
So far, the team has managed to save 09 of 11 critical endangered stone inscriptions and they are trying to digitally secure all inscriptions via very high resolution 3d optical scans. In the meantime, Udaya has been instrumental in creating awareness about these inscriptions among the local population.